Classroom Presentations
We are happy to do outreach on the topic of Dental Health Education at Schools or Day Care Centers. Our staff will prepare a presentation catered to each Schools goals and needs of their children/classroom. If you are interested in our office coming in to do a presentation please contact Kelly the Office Manager at 614-781-1288 and she would be happy to assist you. We will need the following information:
Bob and Dr. Hayes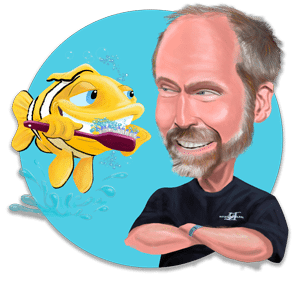 Please fill out the form with all of the required information and our Office Manager will be in touch soon to coordinate the presentation.
Dental OPTIONS Program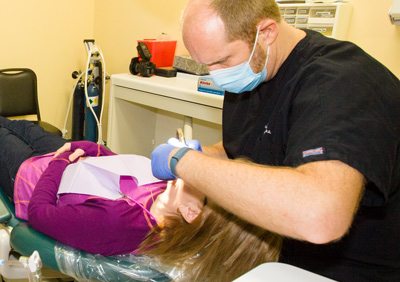 Dr. Hayes' Family Dentistry is proud to be a part of the Dental OPTIONS (Ohio Partnership To Improve Oral health through access to Needed Services) program. This program offered by the Ohio Department of Health in partnership with the Ohio Dental Association. The mission of OPTIONS is to assist Ohioans with special health care needs and/or financial barriers to obtain dental care. OPTIONS patients are primarily adults; many are the "working poor" or elderly living on a fixed income. Eligible patients are matched with volunteer OPTIONS dentists who have agreed to reduce fees for dental care.
To learn more or to apply for eligibility, please click here: http://www.odh.ohio.gov/odhPrograms/ohs/oral/safetynet/options.aspx
KIDSMILES Pediatric Clinic
Dr. Hayes proudly serves our community by being a participating dentist in the KidSMILES Pediatric Dental Clinic.
The KidSMILES Pediatric Dental Clinic was founded in 2008 as a solution to a critical shortage of affordable dental options for low-income families in central Ohio. A nonprofit organization dedicated to providing quality dental care and education to children at an affordable cost to their families, KidSMILES operates two primary programs—"Providing a Dental Home to Children in Need" and "Educational Outreach to At-Risk Children"

The KidSMILES Pediatric Dental Clinic, opened its doors to patients in December 2012 at 770 Bethel Road in Northwest Columbus. With a unique operating model that relies on services being performed by volunteers in our state of the art facility, KidSMILES is able to offer comprehensive services at a cost of only $10 per visit. To ensure that we are serving children most in need, KidSMILES serves families who earn less than 250% of the Federal Poverty Level ($60,000 for a family of four).
In addition to providing care through the KidSMILES clinic, volunteer dentists and hygienists have been conducting educational outreach programs to elementary school and preschool children since February of 2011. Through our partnership with the Columbus Blue Jackets Foundation, the hockey team's mascot Stinger joins our volunteers for the elementary school visits to create excitement. To date, KidSMILES has reached more than 22,000 children with our presentations about the importance of good dental hygiene. Each child also receives a take-away bag that includes a toothbrush, toothpaste, dental floss, Stinger coloring page and informational material.
To learn more, please click here: http://www.kidsmilesclinic.com/AboutUs.aspx