As we age, our adult teeth often become darker, yellower, or stained. Tooth whitening applied in a dental office is the preferred method because the process is more effective and the rest of the mouth and gums is better protected.
Tooth whitening can last for one or more years, depending on diet, oral hygiene as well as regular maintenance that can include over the counter whitening products.
Opalescence® Boost Information

For a brighter, whiter smile without the wait, choose Opalescence® Boost, an in-office, chemically activated whitening treatment that offers results in less than an hour. It's ideal for people who want instant whitening gratification or those who have that special event coming up that requires a bright, white smile.
Opalescence

®

Boost contains PF (potassium nitrate and fluoride). Potassium nitrate has been shown to help reduce sensitivity. Fluoride has been shown to help reduce caries and strengthen enamel. Together they help to improve the overall health of the teeth.

Chemically activated, so no hot, uncomfortable light is needed

Dentist-applied treatment

Provides dramatic results in less than one hour
Opalescence® Go Information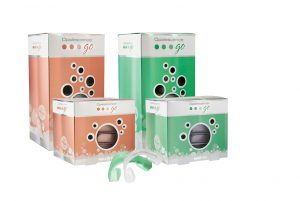 Opalescence Go is the professional alternative to over-the-counter whitening options. It's a simple, fast, and great-tasting way to start a whitening treatment or for whitening touch-ups. With no impressions or custom trays necessary, Opalescence Go is ready to use right out of the package!
Opalescence tooth whitening gel contains PF (potassium nitrate and fluoride)

No impressions, no models, no lab time

Sleek and comfortable; adapts to any smile

Discreet, clear tray material

10% (wear 30–60 minutes for 5 to 10 days) and 15% (wear 15–20 minutes for 5 to 10 days)

Melon and Mint flavors
Opalescence® Take Home Information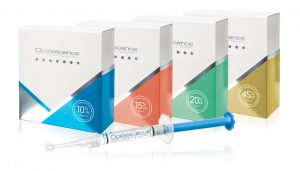 Professional results–in the comfort of your own home
Opalescence take-home whitening gel is perfect for people who want a lot of options. With four different concentrations and three flavors, you can wear Opalescence for as little as 15 minutes per day—or even overnight! Dispensed only by a licensed dental professional, Opalescence take-home whitening gel allows you to get professional whitening results at your convenience in a safe, effective, and customized way!
Opalescence tooth whitening gel contains PF (potassium nitrate and fluoride)

Formulated to prevent dehydration and shade relapse

Five concentrations for treatment flexibility

Wear as little as 15 minutes per day

Three flavors: Mint, Melon, and Regular

Day or night wear