**This video steam utilizes Adobe Flash and is not supported on iPhone/iPad mobile devices.**
See if you can spot all of our aquarium friends!
Marlin & Nemo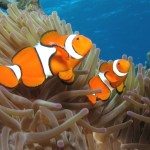 Marlin and Nemo are clownfish. To be more precise, they are Ocellaris Clownfish, which are also sometimes referred to as called False Percula clownfish. There are over 30 different types of clownfish found throughout Pacific tropical regions like Australia, Thailand and the Philippines.
Dory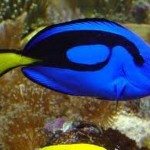 Dory, is a Blue Tang (Paracanthurus hepatus). Blue Tangs can are also referred to by many different "common" names such as Blue Hippo Tang, Blue Surgeonfish, Hepatus Tang, Hippo Tang, Pacific Blue Tang and Regal Tang.
Gurgle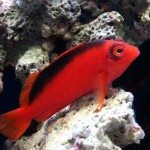 Gurgle, the Flame Hawkfish, also known as the Brilliant Hawkfish, has a bright red body with dark markings along the dorsal fin and around the eyes. They are a very personable fish and are great for reef aquariums.
Peach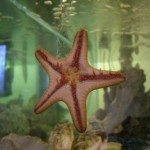 Peach is a type of Starfish. Starfish are known for the 5 "legs" or "arms" extending from a central disc. They are NOT fish by any means, so Sea Star is really a better name for these invertebrates.
Your First Visit
The first dental visit is usually short and involves very little treatment. This visit gives your child an opportunity to meet the dentist in a non-threatening and friendly way.
During the exam, your dentist will check all of your child's existing teeth for decay, examine your child's bite, and look for any potential problems with the gums, jaw, and oral tissues. If indicated, the dentist or hygienist will clean any teeth and assess the need for fluoride. He or she will also educate parents about oral health care basics for children and discuss dental developmental issues and answer any questions.
Invite Bob & Dr. Hayes to come to your class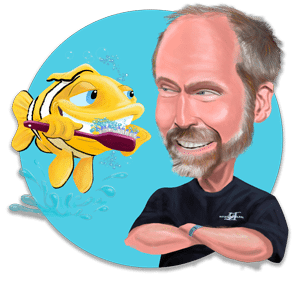 Dr. Hayes and his friend Bob the Clownfish would like to speak to you on the topic of Dental Health. Dr. Hayes does fun, educational presentations at Schools or Day Care Centers. Our staff will prepare a presentation catered to each Schools goals and needs of their children/classroom. If you are interested in our office coming in to do a presentation please contact Kelly the Office Manager at 614-781-1288 and she would be happy to assist you. CLICK HERE and fill out the form to get the process started.
Child Dentisty
Will this be your child's first ever visit to the dentist? Or, is this your first visit with Dr. Hayes?
If so, please CLICK HERE to view our Child Dentistry page. This page contains information on what to expect for your child's first ever visit as well as answer any many common questions we receive.
We look forward to seeing you and your child. Please CONTACT US today to schedule your appointment(s)